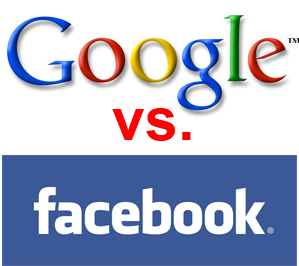 Facebook is expanding its reach far beyond that of a simple social network. Mark Zuckerberg's creation is taking on the typical shopping experience with Facebook Stores, attacking Groupon with the new Facebook Deals technology and now even surpassing Google for overall web traffic in the U.S. What will be Facebook's next move in web domination? Some are saying Facebook pages could replace company websites.
One man who strongly advocates for the idea of Facebook superseding company websites is Stephen Haines, commercial director of Facebook's U.K branch. Haines, at the Technology for Marketing and Advertising conference in the U.K, said that customers interact so conveniently with businesses on Facebook that the corporate website could become obsolete. He supported his argument by comparing how many times a company's Facebook "Like" button was clicked as compared with visits to that company's website. "For Starbucks, a top Facebook advertiser, the ratio was 21.1 million likes to 1.8 million site visitors. For Coca-Cola, it's 20.5 million compared with 270,000; for Oreo, 10.1 million compared with 290,000." While Haines is certainly biased, he is not alone in in his vision for the world's most far-reaching social network.
According to smallbizlabs.com, a total of 9% of small businesses plan on either eliminating or spending less on their websites because of social media. While Facebook is only a portion of this statistic, the number of business has climbed from only 2% last June, a significant jump in less than a year.
Smallbizlabs.com reports that small businesses are focusing on Facebook as a crucial customer channel. When asked "On which of the following social media networks would you want suppliers to actively participate in (e.g., communicating directly with you)?" Facebook had the highest percentage of businesses with 47 followed by LinkedIn at 37 percent and Twitter at 18 percent. What strikes me most about these findings is that business owners would rather communicate  with their suppliers on Facebook, a social network, as opposed to LinkedIn, a professional network.
Smallbizlabs.com notes a massive jump in businesses wanting to shed or slim down their corporate website in favor of social media and shows that businesses want to do more business on Facebook.  With so may places to promote your brand, it makes sense for small businesses with small budgets to focus on the most populous site. Facebook might have started out as a way for college students to network, it's turned into a something much, much more.
(with Catherine Weber)