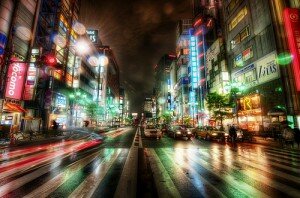 With so much to keep up with in social media and technology these days we asked Weber Media Partner, Jackie Mosher, to tell us what she's learned about some of the newer kids on the block–Google's web browser, Chrome, and their social media venture, Buzz, and Microsoft's search engine, Bing.
DH: What are your impressions of Google's new browser, Chrome?
JM: Fast! Based on my experience, it is markedly faster than Internet Explorer.
DH: Are you able to do everything that you can with other browsers?
JM: Chrome isn't able to run all web applications. For example, with Chrome I can run a Blackboard program and flash programs like Hulu's video player. However, I can't view a Webex meeting or log into a demo program.
DH: What do you think about Chrome's approach as a cloud computing operating system?
JM: There are a lot of network effects that will make this transition hard for people since most workplaces rely on Word, PowerPoint, Outlook and Excel, and as a result they can't unilaterally make the decision to switch over to Google's free cloud versions of these programs. That being said, Chrome's cloud computing OS is a key signal of where Google wants to go this decade, and there's a lot of potential for cloud-based computing. It's much faster, and much cheaper!
DH: Are there particular features you like about Chrome?
JM: I like what you can do with tabs. You can drag a tab away from the current window and into a new window which is something Internet Explorer and Firefox can't do. Also when you open a new tab in Chrome it shows a thumbnail or list view of your most visited sites. You can customize themes, similar to Gmail and iGoogle's homepage. This allows users to show off their individuality. and it can be changed as often as you change a Facebook profile picture, Twitter background or ringtone.
DH: What are your immediate impressions of Buzz?
JM: Buzz is integrated with Gmail and I like that you can get to it easily from the left-hand navigation whenever you're logged in to your email account.
DH: How flexible is Buzz in terms of integrating with Twitter and Facebook?
JM: You can connect Buzz to your Twitter feed easily, but even though it only takes a few steps, I've noticed that my tweets don't instantaneously appear in my Buzz feed. In one instance, there was a five hour delay. I've found connecting it to your Facebook status to be much harder.
(more…)