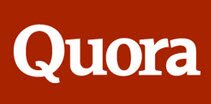 Now that you know all about Quora and how it works, Weber Media Partners gives you three ways that it can help you and your business manage and build its online reputation.
1) Monitoring Your Brand
Quora is a unique way to monitor your brand's online reputation. The site's "Account Settings" provide a comprehensive list of options for e-mail notifications. You can choose to receive e-mail messages alerting you to new questions and answers, actions of specific users, and summaries of actions relating to a specific topic. Silicon Valley analyst Jeremiah Owyang recommends tracking brand and product mentions, for it is "likely if one customer is asking questions in Quora, it's an indicator others are too."  He further suggests escalating recurring questions or problems to the correct group within the company.
Weber Media Parents agrees, and we would be happy to work with you to develop a Quora monitoring program. We'll help you identify FAQs, desired product or service changes, potential blog topics, or other industry trends.  for more information.
2) Sharing Your Expertise
You and your colleagues know a lot about your industry – why not share this wealth of wisdom? Since corporate accounts are not possible, companies should instead encourage interested and knowledgeable parties to set up Quora accounts, identify themselves as employees, and comment on questions in their chosen area of expertise. Quora gives employees the opportunity to share valuable information with their contemporaries across the globe, and perhaps even become thought-leaders on a given topic.
These experts can be powerful spokespeople for the company, but they can also cause headaches if they are not given the proper guidelines from the beginning. A meeting among managers and the marketing team to establish ground rules – such as style guides, the discussion of new product details, or non-work-related submissions – is highly recommended before introducing Quora to the social media plan.
3) Responding to Your Customers' Queries
Quora revolves around questions and answers, making it a powerful customer service channel. Mashable blogger Heather Whaling singles out Instagram CEO Kevin Systrom as one user who is performing this task particularly well on the site. Systrom, who created the popular iPhone photo app, provided in-depth answers to a number of questions about his company. Thanks to his clear authority and knowledge, his responses have shot to the top spot on the pages. By answering his customers' questions thoroughly and openly, Systrom has both ensured that the correct information is distributed and garnered good will for himself and his company.
The Weber Media team is excited about this newest tool, and we hope you are, too! Share your thoughts on Quora here or via  or . And please let us know if you have any questions about integrating Quora and social search into your social media marketing program.